any5combo ~ you choose the 5 illustrations for your print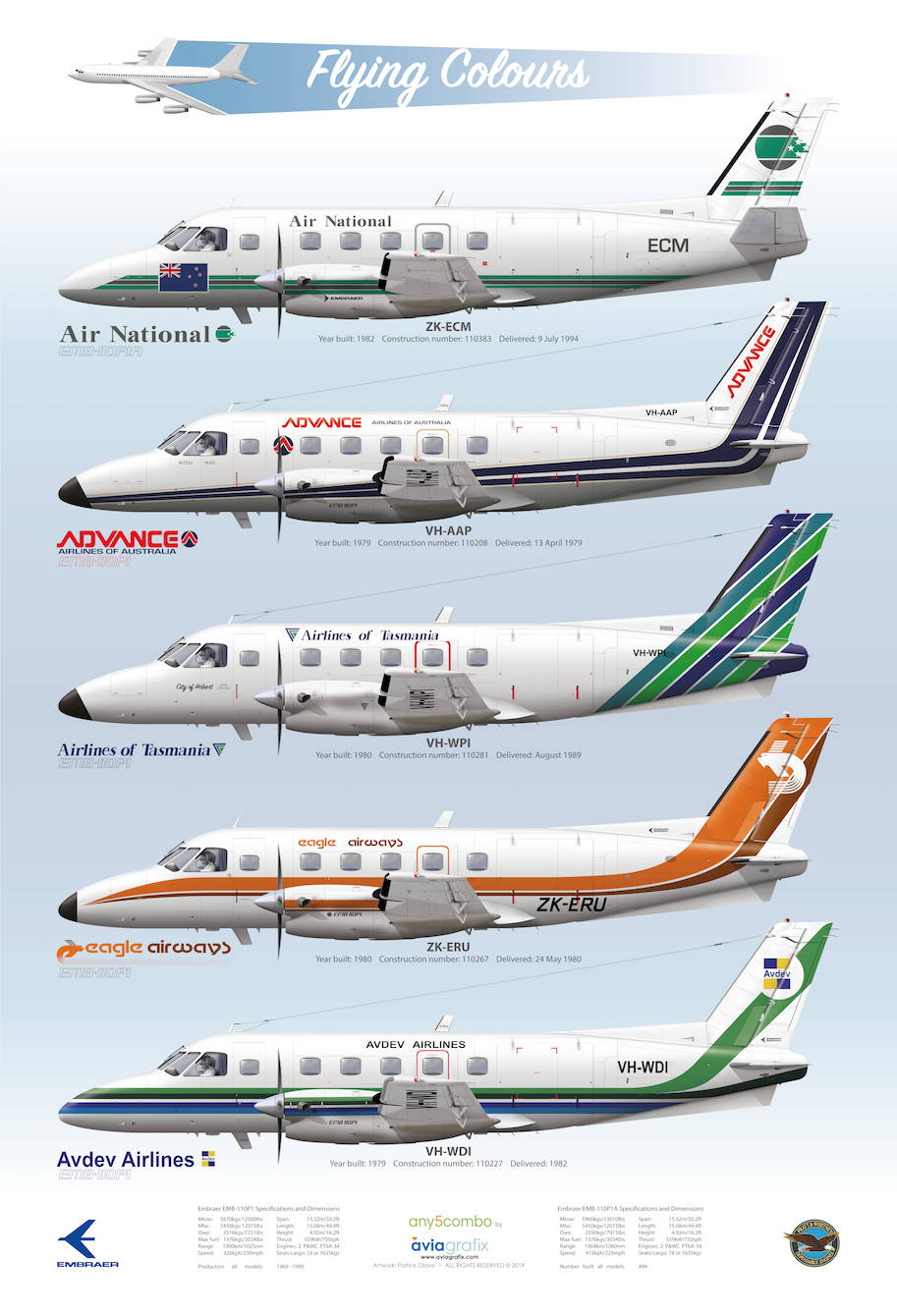 WHAT IS AN any5combo PRINT?
You create your own poster by selecting a total of 5 illustrations of your choice.
We print it and send it to you

Different aircraft types are scaled to reflect size comparisons (refer to example on the right).
PAPER DETAILS
Heavyweight 310gsm
A3+ (329mm x 483mm / 13" x 19")
Beautiful pearl surface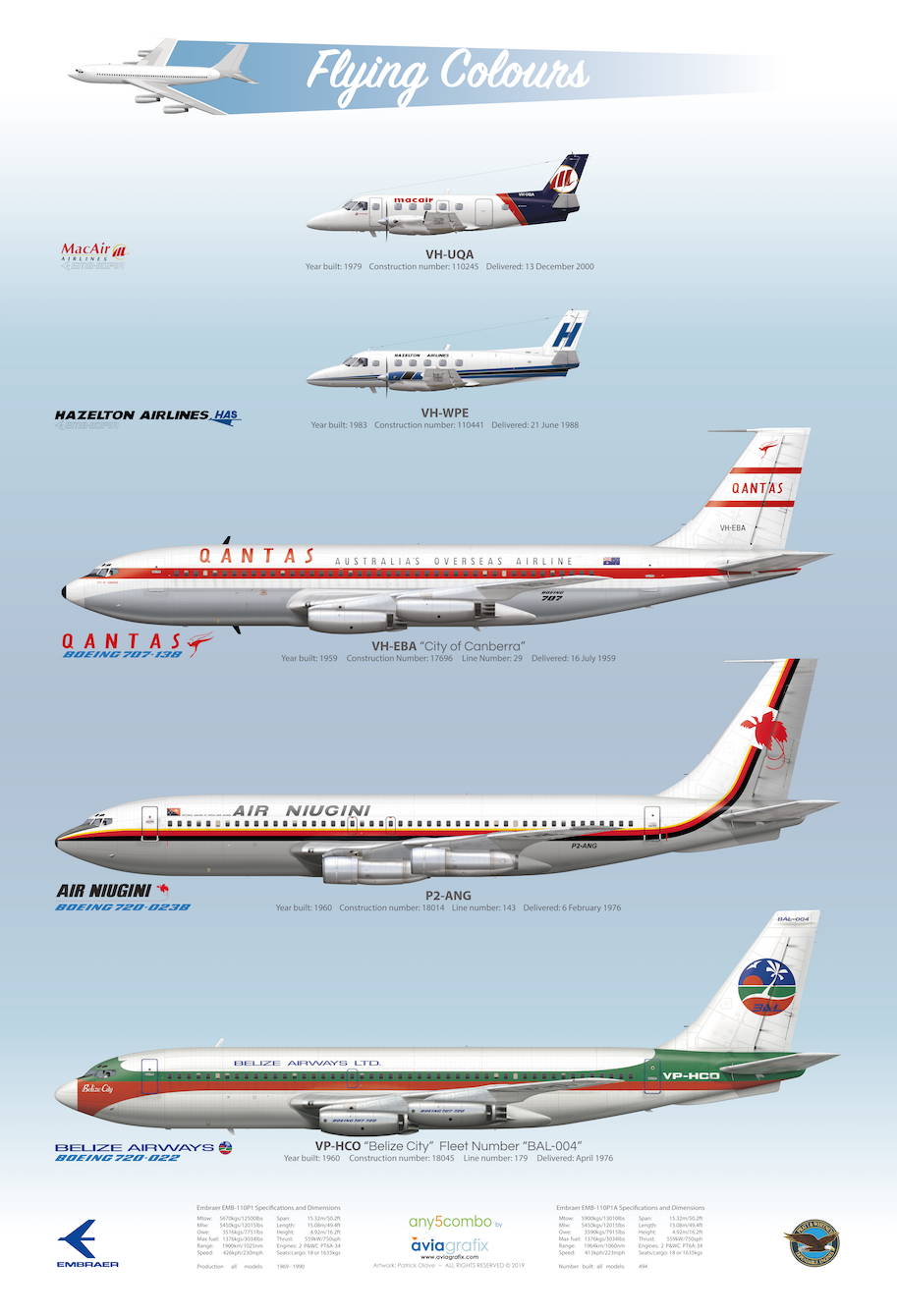 HOW TO MAKE YOUR any5combo PRINT:
1. Choose & Tick 5 ~ choose a TOTAL of 5 any5combo illustrations & tick each box.

2. Double Check ~ make sure the 5 illustrations you ticked are correct. Make any changes now.
3. Make My Print ~ you confirm your 5 ticked choices are correct. This takes you to the cart.
_______________________________
IN THE CART (How it should be)
You should have 6 any5combo items in your cart ~ your 5 illustrations + 1 ANY5COMBO PRINT.
All 6 items are required to make your print - DO NOT REMOVE the ANY5COMBO PRINT item.
You can also ADD A NOTE to specify the order of your 5 illustrations from top to bottom.
If you don't add a note ~ The 5 illustrations will be placed in order of aircraft delivery date.

IN THE CART (Errors):
1. You selected less than 5 any5combo illustrations.
or
2. You selected the wrong any5combo illustration/s.
You must remove all the any5combo illustrations & ANY5COMBO PRINT item from your cart & start again.

3. If you selected more than 5 any5combo illustrations.
You simply remove the extra illustration/s from your cart.
________________________________
CHANGES ARE NOT PERMITTED AFTER PAYMENT PROCESS IS COMPLETED AT CHECKOUT
Can't find an airline, livery or aircraft?
Send us your request via this form.
Airline ~ Livery ~ Aircraft
Update Request

Thanks!
This field is required
This field is required
This field is required
SHIPPING
Standard shipping within Australia and to New Zealand is free || Items are shipped within 3 business days || Refer to SHIPPING ZONES for delivery times & shipping fees to the rest of the world.

AVIAgrafix
any5combo PRINT
Regular price
$40.00
$0.00
---
Share this Product